Web Series
Top 5 ALTBalaji Series All Women Should Watch
Ladies, if we're mistaken, correct us. You look for TV shows as an escape and as models. Is it not? Perhaps watching Captain Shikha from The Test Case, a female protagonist who defied military patriarchy, gives you courage (all while battling grief and the sinking feeling of abandonment). Maybe you respect Devika from Dev DD for having the guts to put her past behind her (even when she felt broken). It goes without saying that these fierce female characters from many genres—including romance and action thrillers—have taught you how to be courageous, self-assured, and darn near outgoing!
They inspire many young ladies with their unexpected skills, outrageous personalities, and courageous deeds. And ALTBalaji is one place where you may find powerful female protagonists. So ladies, get some wine, some popcorn, and turn on these top 5 online series RN:
1. The Test Case
Nimrat Kaur's character in The Test Case web series is compelling enough to make you wish she were a real person. She arguably gave an exceptional performance of her career in this popular ALTBalaji series. Her role as Captain Shikha Sharma shows how every lady officer can fight her battles and rise above the judgments of society. 
2. The Married Woman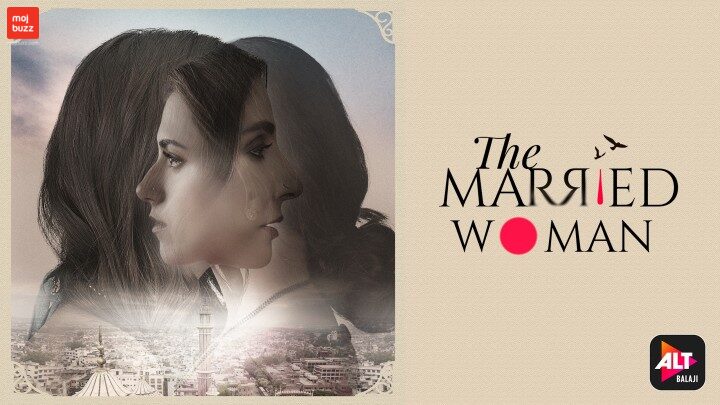 Two women in this freshly released web series get strength from a strong emotional bond. The Married Woman's Peeplika (Monica Dogra) and Astha (Ridhi Dogra) first cross paths as strangers but continue to be a constant in each other's lives despite their ups and downs. Their assertive independence, audacious behavior, and resilient outlook serve as an example to others. We'll see!
Also Watch: Rocket Boys 2 Sony LIV Web Series 2023 Watch Online on Sony LIV
3. Dev DD Season 2
Devika, a young woman who enjoys having fun, decides to start over in Jaipur after experiencing a devastating breakup. You can watch Devika pick up the broken pieces and rebuild herself in Dev DD's second season. You will undoubtedly be helped to let go of all your problems and adopt a new perspective by her fearless outlook and a new chapter in her life.
4. Helllo Jee
Now, there was no way this series couldn't be included in the list. Helllo Jee is one of ALTBalaji's hottest series filled with strong women (up and down the cast). This series shows how impossible things happen when women become each other's pillars of strength (although they aren't in positions of power). Well, what can we say? That's what makes The Helllo Jee web series a powerful women-centric show!  
Also Watch: Karonaa Primeplay Web Series Watch All Episodes Online
5. Mentalhood
As Meira Sharma in Mentalhood, Bollywood star Karishma Kapoor debuts online alongside Shruti Seth, Sandhya Mridul, Shilpa Shukla, and others. She plays a mother in the parenthood drama who struggles to strike the perfect balance between parenting. Several mothers have identified with her relatable character in the Mentalhood online series!
Every woman should take some time out and watch these web series online. They help you view things differently and overcome the challenges in life (come what may). So, ladies, get your ALTBalaji subscription by paying only 80 paise every day to watch these women-centric shows. Hurry!!
Follow us on:
to Get Latest News, Entertainment, and Web Series Updates for Free
---
Click here to go to the Homepage
Keep Tuned with mojbuzz.com for more Entertainment