Entertainment
New TikTok's 'Tortilla Challenge' Kevin Hart & Dwayne Johnson "The Rock" Try The Tortilla Slap Challenge.
The new TikTok 'Tortilla Challenge' could be the real reason tortillas are flying off grocery store shelves.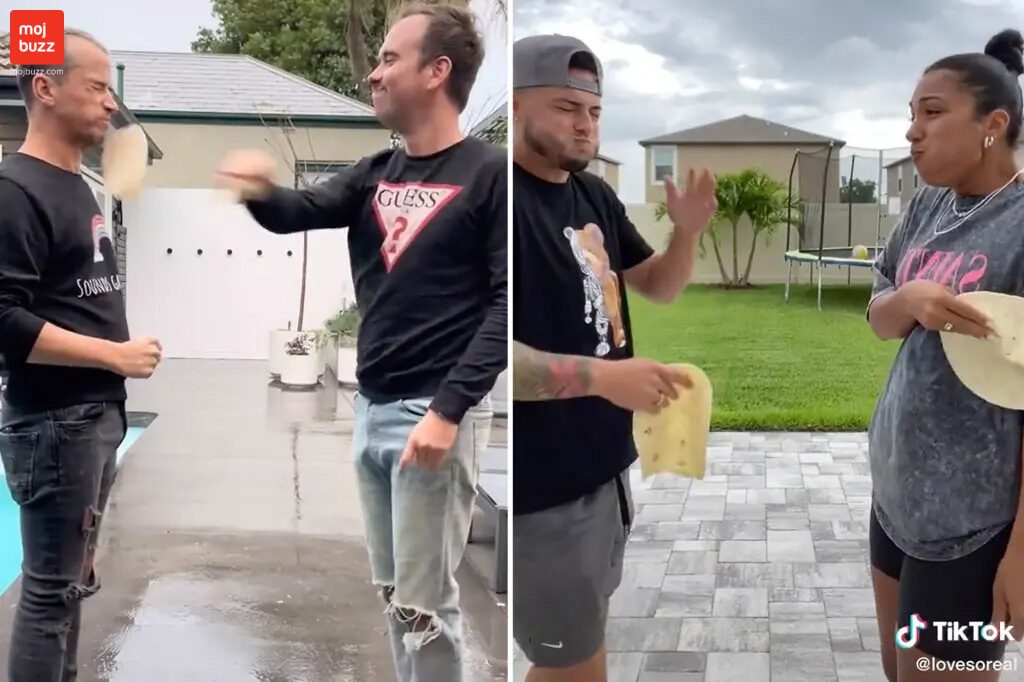 Tortilla Challenge Rules
Social media users are shown standing in a circle while holding water in their bulging cheeks and slapping each other with the circular flatbread, deeming whoever spits out the liquid first as the loser.
Whoever keeps their composure the longest then wins the "Tortilla Challenge."
Kevin Hart & The Rock Try The Tortilla Slap Challenge
Famous Hollywood stars Kevin Hart and Dwayne Johnson "The Rock" also participate in this challenge. Kai Pflaume (German television presenter and game show host) posted the video on Instagram reel
That's the funniest thing I've seen in a long time. If you don't know this yet, check it out 🤣🤣🤣 The tortilla challenge with @kevinhart4real and @therock

Google Translation
Watch Kevin Hart & The Rock Try The Tortilla Slap Challenge Full Video
Kevin Hart in an interview with The Tonight Show host Jimmy Fallon said, "I think Dwayne Johnson Wanted to Kill me".
Both Kevin Hart and Dwayne Johnson has a charming personality and whenever they share screen together they do some funniest things. You can watch the complete interview of Kevin Hart with Jimmy Fallon here
Also Read: Attack on Titan Season 4
Demi Lovato and Jimmy Fallon even got in on the action in a video posted to the "Tonight Show" YouTube account.
Also Read: Dwayne Johnson aka The Rock's Big Announcement; the Wrestling World Reacts
TikTok warning
TikTok has added a warning on some of the "Tortilla Challenge" videos that reads: "Participating in this activity could result in you or others getting hurt." But the latest challenge seems rather tame compared to other bizarre trends that came before it.
One user on Twitter "Our Toronto office recently participated in the #tortillachallenge, and the results were …. quite entertaining.😂"
here is some funny shots
Despite the warning, people are accepting this challenge and enjoying it.
---
Click here to go to the Homepage
Keep Tuned with mojbuzz.com for more Entertainment