Web Series
Anari Part 3 Ullu Web Series Watch Online All Episodes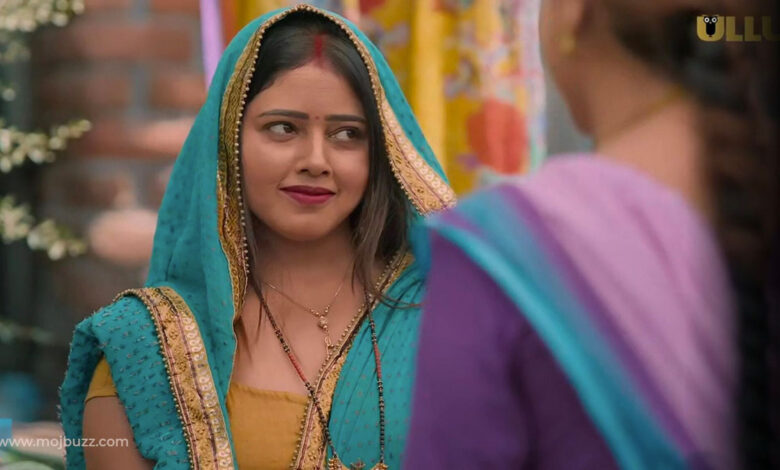 Ullu app has put all of the episodes of the web series Anari, Part 3, on their main site. Fans are saying good things about the web series, and the group is doing a great job. Lead roles in the third season of the web series Anari are played by Anita Jaiswal, Priya Gamre, and Muskaan Agarwal.
Here is everything you need to know about the Anari Part 3 TV series. Check out to learn more about the web series and other important details about the Ullu web series in general.
Anari Part 3 Web Series Release Date
The much-anticipated Anari Part 3 web series, which is the latest part of the hot Ullu web series, will come out on July 25, 2023. As the third installment in the series, fans can't wait to see more seduction, drama, and mystery.
Anari Part 3 Ullu web series Cast
Anita Jaiswal as Naina
Bhanu Suryam Thakur as Raja
Priya Gamre as Vinita
Muskaan Agarwal as Sarla
Kajal as Reena
Dheeraj Alwani as Naresh
Shivanand Shrivastav as Kamal
Gaurav as Karan
Anari Part 3 Web Series Story
Part 3 of Anari picks up where Part 2 left off and goes deeper into the lives of the main characters. The story is about Naina (Anita Jaiswal) and Raja (Bhanu Suryam) and how they deal with gossip, desire, and being manipulated.
Naina, a smart and attractive woman, comes up with a scandalous plan to improve Raja's image with the women in the village. She starts spreading stories about Raja's amazing sexual skills, which makes him a person people want and are interested in. Unknowingly, Raja becomes the talk of the town and becomes famous among the village's sexually repressed women.
Naina uses the situation to her advantage and becomes a pimp. She offers Raja's services to the women in the village who want sexual intimacy and a break from their boring lives. As the rumors spread like wildfire, the village is thrown into a world of temptations and forbidden wants.
Also Read: Vashikaran Web Series on Woow App | Cast, Watch Online All Episodes
Anari Part 3 Web Series Watch Online on Ullu App
The Anari Part 3 web series will only be available to watch on the Ullu app, so fans who want to start this exciting journey of love and lies can only do so there.
Ullu is known for having bold and interesting stories, and Anari Part 3 is likely to be no different. On the Ullu app site, people can watch all of the episodes of this seductive web series whenever they want.
Anari Part 3 Web Series Review
Anari Part 3 follows the trend of the series by keeping the audience interested with a story that is both bold and controversial. The show shows how complicated human wants are and what happens when people use them to get what they want.
Anita Jaiswal and Bhanu Suryam are expected to give great performances as Naina and Raja because of how well they bring their roles to life on stage.
As people get into the sensual world of Anari Part 3, they will be pulled to the characters' problems, who are torn between the thrill of forbidden love and the fear of what society will think of them.
But it's important to remember that the series has adult themes and is for people who are older. When watching the shows, viewers should use their own judgment.
In conclusion, Anari Part 3 looks like it will be an exciting mix of love, lust, and lies that will take the audience on an emotional roller coaster. When it comes out on July 25, 2023, fans of the Ullu web series will get an exciting surprise that will make them want more.
Also Read: Pehredaar Season 4 (PrimePlay), Name of Actress, Release Date, and More
Ullu App's Anari Part 3 Web Series Full Details
| | |
| --- | --- |
| Name | Anari Part 3 Web Series |
| Genre | Drama, Romance, Fantasy |
| OTT Platform | Ullu App |
| Language | Hindi |
| Release date | 25 July 2023 |
| Budget | 20 lakh rupees Approx. |
| Season | 1 |
| Number of episodes | Episode 7, Episode 8, Episode 9, |
| Episode Runtime | 25 Minutes |
| Director | AFI |
Follow us on:
to Get Latest News, Entertainment, and Web Series Updates for Free
---
Click here to go to the Homepage
Keep Tuned with mojbuzz.com for more Entertainment