Entertainment
Jenna Ortega Series "Wednesday" Season 2 May Leave Netflix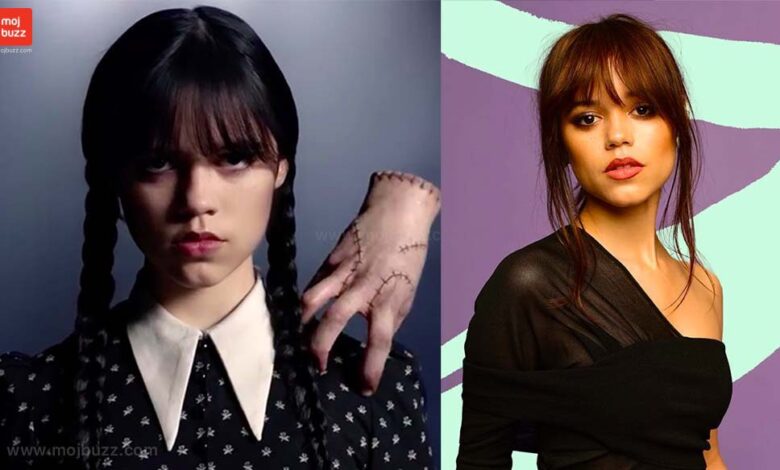 The Jenna Ortega shows could move to a different streaming service. There is a chance that Wednesday will leave Netflix.
In the hit show, Jenna Ortega plays Wednesday Addams. The show came to Netflix in November of last year. It ended up being a huge hit for the giant streaming service.
Wednesday beat Stranger Things to become Netflix's most-watched English-language show in a single week, with more than 400 million hours of viewing time.
Fans have liked the way the show is written and how Ortega plays the moody teen, and many are looking forward to what seems like an inevitable second season.
Even though Wednesday has been a huge hit, Netflix has not yet picked it up for a second season. The popularity of the show makes it almost certain that one will happen, but where?
Wednesday is a Metro-Goldwyn-Mayer (MGM) show, so Netflix will want to keep it on its platform. However, the streaming service might not be able to do so because MGM owns the show.
Last year, Deadline reported that Amazon and MGM had finished an $8.5 billion (£7.06 billion) merger, which could mean that the rights to Wednesday could go with it.
This means that the second season could come out first on Amazon's huge streaming service, Prime Video, instead of Netflix.
This is not a sure thing, though. Netflix might make a deal with Amazon to keep showing the popular show.
Also Read: Avengers Hawkeye Jeremy Renner is in critical but stable condition after snow plough accident
According to Deadline, Amazon has said that it does not plan to make all MGM content available only on Prime Video. This is good news for Netflix users.
The Independent has asked a Netflix representative for their thoughts.
Even though there hasn't been a renewal announcement, the show's producers are reportedly already looking for places to film and hiring writers for the next season.
When asked what a second season might be like, Ortega, who is 20 years old, has said that she would like Wednesday to be bisexual and that she and her roommate Enid, played by Emma Myers, would be a couple in a perfect world.
Many fans of the show agree, which means that season two could give us more information about Wednesday's love life.
Christina Ricci, who played Wednesday in the 1990s and also plays a teacher in the new spin-off, said that "today's young people deserve to have their own version of Wednesday."
Wednesday is now on Netflix for you to watch.
Also Read: A strange accident that killed an airport worker in Alabama stops flights
Follow us on:
to Get Latest News, Entertainment, and Web Series Updates for Free
---
Click here to go to the Homepage
Keep Tuned with mojbuzz.com for more Entertainment