Web Series
The Top 10 Movies And Shows On Netflix in India: Today 23th August 2022 | Comedy | Crime | Drama | Fantasy | Mystery | Romantic | Sci-Fi
Here are the top ten programmes on Netflix in India for 23rd August 2022. Whenever this listing changes, I will update this list and observe the trends that change from day to day, week to week. Share with your friends and family.
1. Never Have I Ever (Season 3)
After a traumatic year, a first-generation Indian-American teenager wants to improve her status at school, but friends, family, and feelings don't make it easy on her.
First episode date: 27 April 2020
Language: English
Network: Netflix
Awards: People's Choice Award for the Comedy Show of the Year
Nominations: MTV Movie & TV Award for Best Kiss, MORE
Genres: Drama, Comedy-drama, Coming-of-age story
This programme is: Quirky, Feel-Good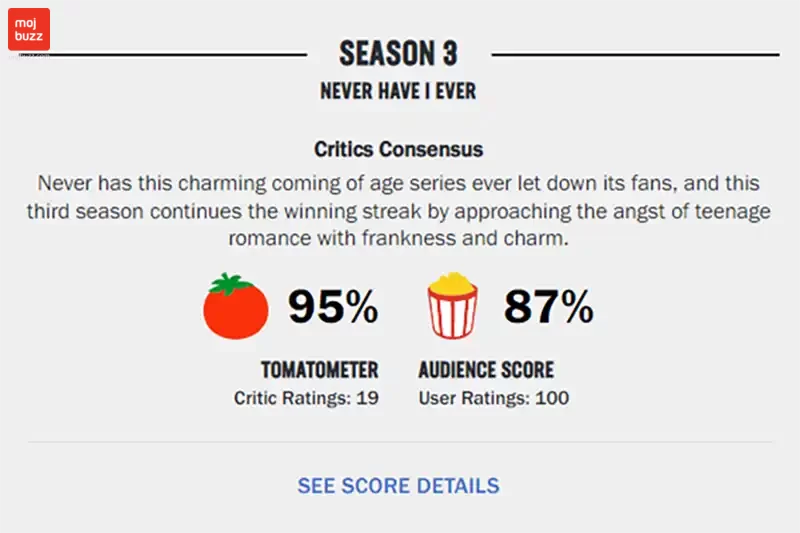 2. The Sandman
When the Sandman, aka Dream, the cosmic being who controls all dreams, is captured and held prisoner for more than a century, he must journey across different worlds and timelines to fix the chaos his absence has caused.
First episode date: 5 August 2022
Adapted from: The Sandman
Original network: Netflix
Production companies: PurePop Inc. The Blank Corporation; Phantom Four; DC Entertainment; Warner Bros. Television
Genre: Fantasy drama; Supernatural horror; Superhero;
Executive producers: Allan Heinberg; David S. Goyer; Neil Gaiman; Mike Barker
3. Extraordinary Attorney Woo
Woo Young Woo is a young lawyer with Asperger's syndrome. She boasts a high IQ, an impressive memory, and a wonderfully creative thought process, but she struggles with everyday interactions.
First episode date: 29 June 2022
Final episode date: 18 August 2022
Cast: Park Eun-bin, Kang Tae-oh, Kang Ki-young
Genres: Korean, Courtroom TV Programmes, Social Issue TV Dramas
This programme is: Inspiring, Heartfelt
Also Read: Elden Ring Game That Also Been Played by Elon Musk has Beaten by This Free-to-Play Game | Sold the Most Copies in July
4. Stranger Things (Season 4)
In 1980s Indiana, a group of young friends witness supernatural forces and secret government exploits. As they search for answers, the children unravel a series of extraordinary mysteries.
First episode date: 15 July 2016
Language: English
Awards: Screen Actors Guild Award for Outstanding Performance by an Ensemble in a Drama Series, MORE
Nominations: Screen Actors Guild Award for Outstanding Performance by an Ensemble in a Drama Series, MORE
Genres: Horror, Horror fiction, Drama, Thriller, Supernatural, Mystery, Historical drama
5. Locke & Key (Season 3)
Following their father's murder, three siblings move into a house filled with reality-bending keys; from the comics by Joe Hill and Gabriel Rodriguez.
First episode date: 7 February 2020
Adapted from: Locke & Key
Genre: Fantasy drama; Supernatural horror
Producers: Ra'uf Glasgow; Kevin Lafferty (season 1); Nishpeksh Mehra; Mackenzie Dohr; Nicole Lane
Original network: Netflix
Production companies: Genre Arts; Hard A Productions; Circle of Confusion; IDW Entertainment
6. Manifest (Season 3)
After being presumed dead, 191 passengers of the Montego Air Flight 828 try reintegrating into society. However, disturbing realities come to light, which unsettles them.
Genre: Drama; Supernatural
Original network: NBC (seasons 1–3)
Production companies: Compari Entertainment; Jeff Rake Productions; Universal Television; Warner Bros. Television
Original release: September 24, 2018 –; present
Producers: Cathy Frank; Laura Putney; Margaret Easley; Harvey Waldman; Marta Gené Camps
Also Read: "House Of The Dragon" Meet 9 Key Characters of Game Of Thrones Prequel: From Matt Smith as Prince Daemon Targaryen to Emma D'Arcy as Princess Rhaenyra
7. Delhi Crime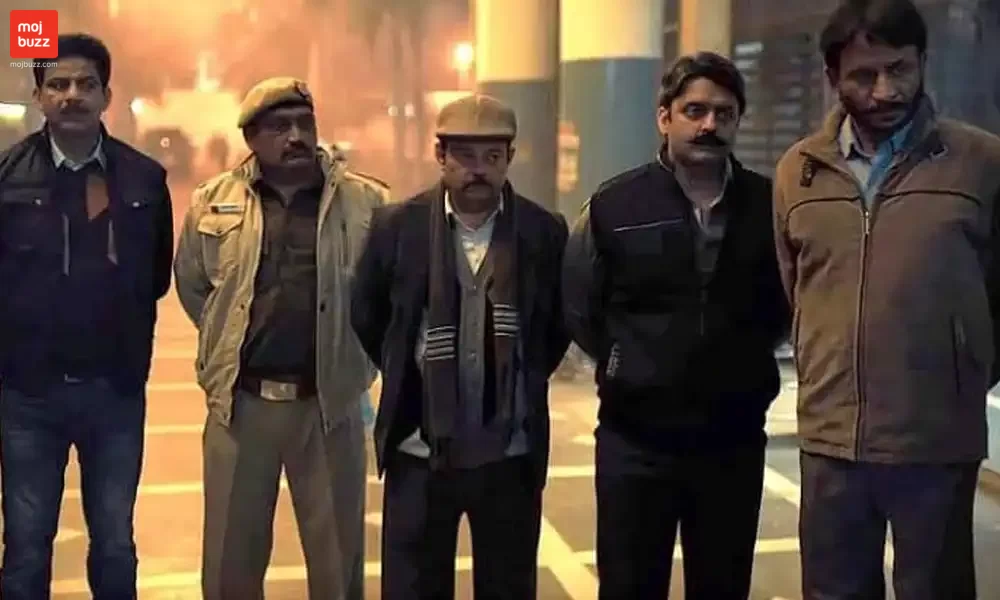 Based on a Delhi gang rape case, this crime drama follows the Delhi Police investigation into the finding of the men who perpetrated the crime.
Genre: Crime; Drama; Anthology
Directed by: Richie Mehta
Editor: Beverly Mills
Original languages: Hindi; English
Original release: 22 March 2019 – present
Original network: Netflix
8. The Walking Dead (Season 11)
In the wake of a zombie apocalypse, various survivors struggle to stay alive. As they search for safety and evade the undead, they are forced to grapple with rival groups and difficult choices.
First episode date: 31 October 2010
Final episode date: 2022
Original network: AMC
Production companies: Idiot Box Productions; Circle of Confusion; Skybound Entertainment; Valhalla Entertainment; AMC Studios
Genre: Horror; Serial drama; Zombie apocalypse; Neo-Western;
Spin-offs: Fear the Walking Dead, MORE
9. Indian Matchmaking (Season 2)
Drawing from decades of experiences, insights, and traditional methods, Mumbai's premier matchmaker Sima Taparia strives to help single people find their perfect matches.
First episode date: 16 July 2020
Original network: Netflix
Genre: Reality television
Executive producers: Smriti Mundhra, Eli Holzman, Aaron Saidman, J.C. Begley
Original languages: English; Hindi
Also Read: "The Idol Teaser" – Hollywood's 'Sleaziest Love Story' in Racy New Video: The Weeknd, Lily-Rose Depp, BLACKPINK's Jennie, Troye Sivan Star In
10. Alchemy of Souls
A powerful sorceress in a blind woman's body encounters a man from a prestigious family, who wants her help to change his destiny.
First episode date: 18 June 2022
Cast: Lee Jae-wook, Jung So-min, Hwang Min-hyun, more
Genres: Korean, Fantasy TV Programmes, Romantic TV Dramas
This programme is: Intimate, Romantic
---
Click here to go to the Homepage
Keep Tuned with mojbuzz.com for more Entertainment