News
Sonali Phogat Passed Away: TikTok Star and BJP Leader, Dies of Heart Attack in Goa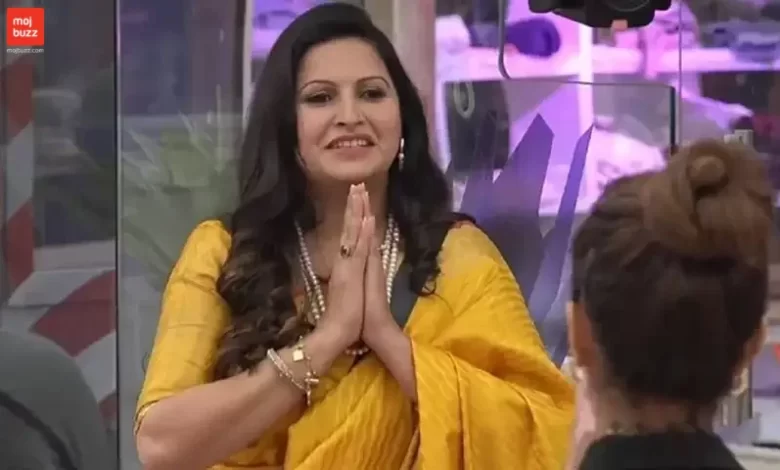 Tiktok star and BJP leader Sonali Phogat died of a heart attack in Goa. His brother Watan Singh Dhaka confirmed this heartbreaking news. The family left for Goa as soon as the news of Sonali's death was received. Let us tell you that the Bharatiya Janata Party (BJP) had made her a candidate from the Adampur assembly seat of Hisar district in Haryana, although she lost this election. Sonali was standing against Congress leader Kuldeep Bishnoi in the 2019 elections.
The Haryana unit of the BJP had also appointed her as the state vice-president of Mahila Morcha. Sonali's husband Sanjay Phogat also passed away in 2016 under mysterious circumstances. Sonali has worked in many serials on small screens. Sonali Phogat posted a video on Instagram and Facebook on Monday night itself. Let us tell you that Sonali, who was famous on many social media platforms including Tiktok, took part in the 14th edition of the reality show Bigg Boss.
Phogat had posted a photo of herself on Twitter just hours before her demise.
#NewProfilePic pic.twitter.com/luT3wtNkMA

— Sonali Phogat (@sonaliphogatbjp) August 22, 2022
Haryana CM Manohar Lal Khattar extended his condolences on Phogat's demise. "Received very sad news of the sudden demise of BJP leader Smt. Sonali Phogat Ji. May God rest the departed soul at his feet and give strength to the bereaved family members to bear this immense loss," he tweeted.
भाजपा नेत्री श्रीमती सोनाली फोगाट जी के आकस्मिक निधन का बेहद दु:खद समाचार प्राप्त हुआ।

ईश्वर दिवंगत आत्मा को अपने श्री चरणों में स्थान दें एवं शोकाकुल परिजनों को यह असीम दु:ख सहन करने की क्षमता प्रदान करें।

ॐ शांति!

— Manohar Lal (@mlkhattar) August 23, 2022
Started Her Career as an Anchor
Sonali was born on 21 September 1979. Born in Fatehabad, Haryana, Sonali has studied till graduation and has a daughter. According to media reports, she started her career in 2006 by anchoring in Doordarshan of Hisar.
Sonali Phogat came into the limelight two years ago during the Corona period in the month of June when she beat up a mandi worker. A video of this entire incident had surfaced. In the video, she was seen beating up Sultan Singh, the secretary of the Hisar Market Committee.
---
Click here to go to the Homepage
Keep Tuned with mojbuzz.com for more Entertainment